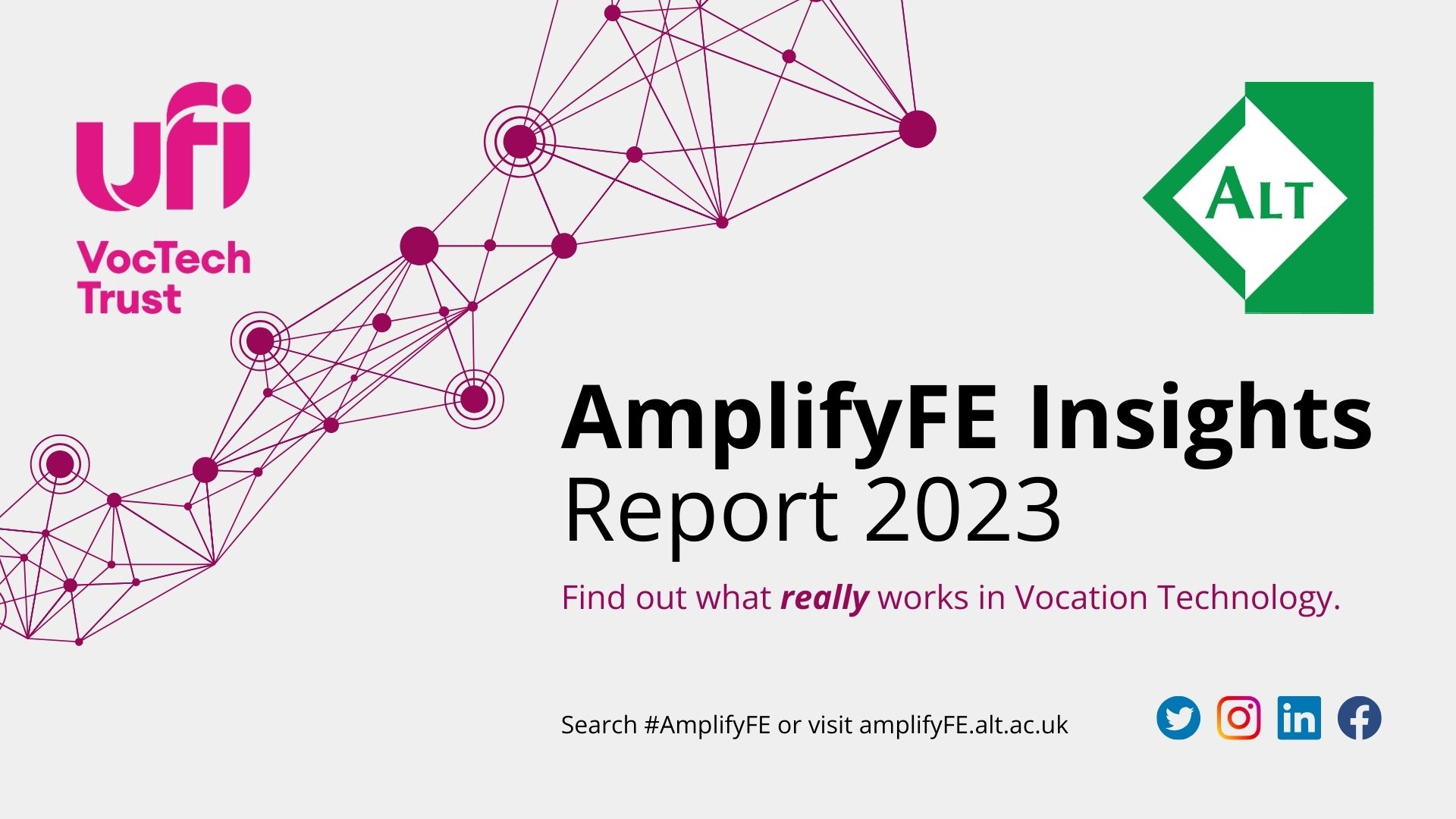 Preview: AmplifyFE Insights Report 2023 at the Week of VocTech
eams? How can we create effective learning solutions working in partnership with vocational learners to help narrow the 'digital divide' for those most in need of workplace skills development? What is the difference between what really works and what doesn't deliver?
Join this session at the Week of VocTech for an exclusive insight into what really works. Be the first to hear new insights and explore fresh case studies from the 2023 AmplifyFE Insights Report focused on:
Commercial learning design teams creating solutions for FE
VocTech innovation projects within FE and skills organisations
FE and skills practitioners deploying VocTech with learners
Join Dr Lynne Taylerson, lead researcher, to explore key findings and eight case studies and take away top tips for what makes VocTech really work.
Join us at the Week of VocTech
The #WeekofVocTech is a free programme of in-person and online events exploring the role of digital technology in vocational training and celebrating its impact on learners, employers, training providers and society as a whole.
---
Don't miss out on latest news from AmplifyFE
Subscribe to our monthly newsletter to receive all the latest research, events and networking opportunities directly to your inbox.
Explore more
The AmplifyFE Insights Report 2022 presents the findings of a 6-month investigation stemming from our strategic partnership between ALT and the Ufi VocTech Trust and builds on Ufi's 2021 White Paper 'Levelling Up Learning'.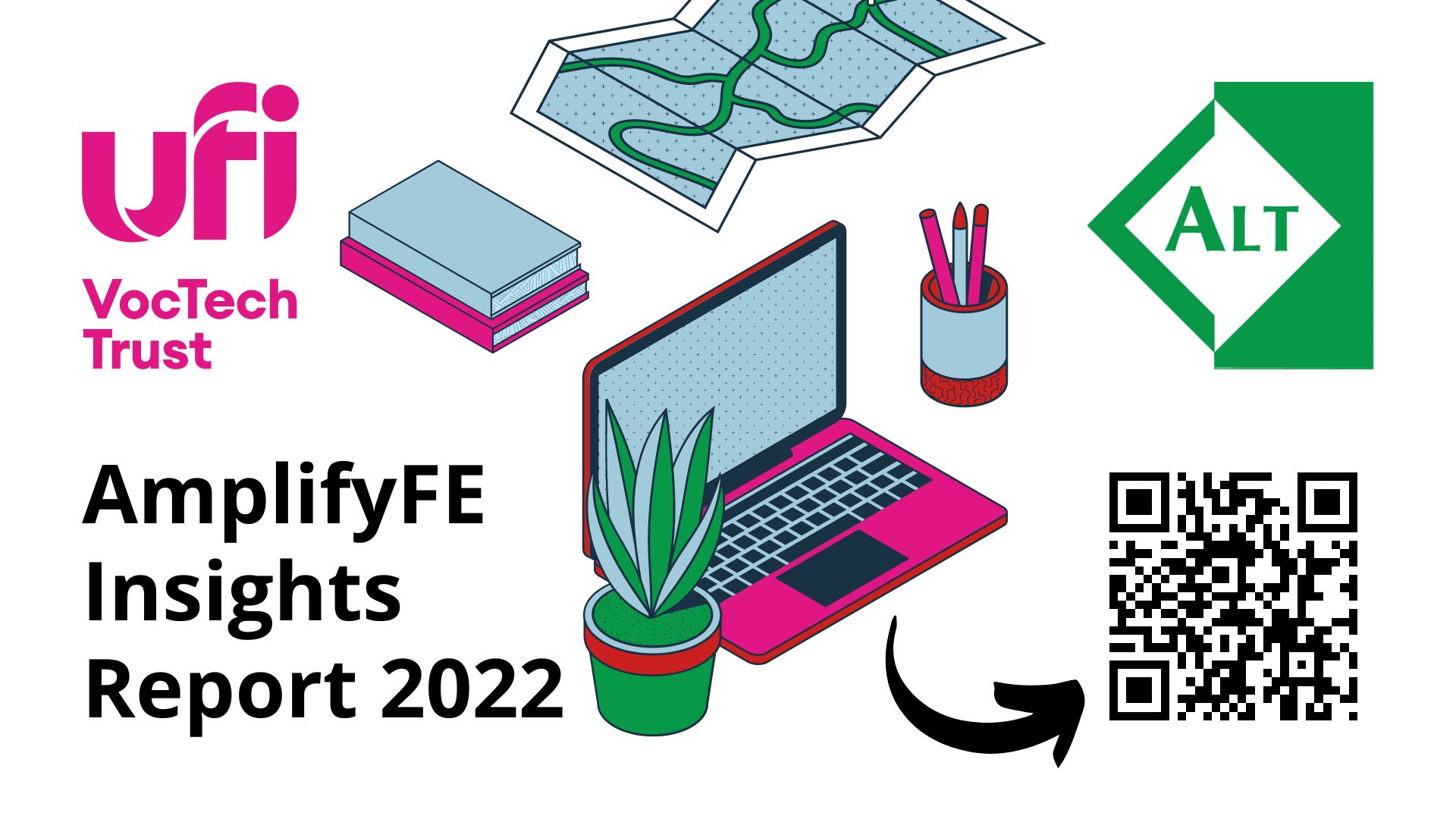 The research examines 'what works?' and what barriers, challenges and needs still exist regarding the building of vocational skills using digital tools. It calls on expertise from many established and impactful projects including work from Ufi, Jisc, DfE and the Education and Training Foundation (ETF) as well as community innovation projects. We highlight programmes which focus on specific vocational skills (such as VocTech programmes building expertise for construction and health and care), projects developing essential soft skills for the workplace and initiatives building the digital skills and pedagogies of vocational educators working with post-compulsory learners.