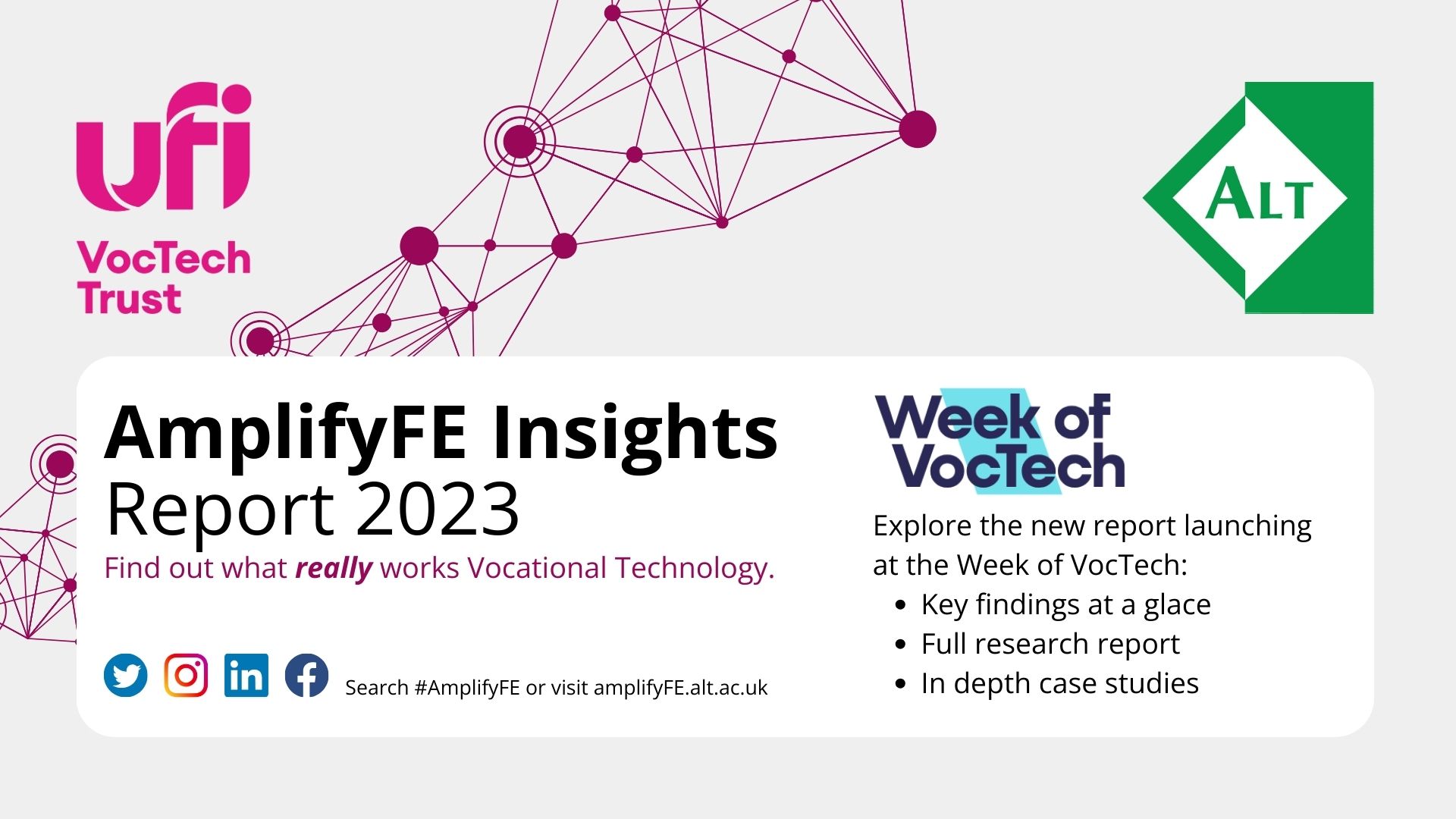 AmplifyFE Insights Report 2023 launch at the Week of VocTech
What makes for truly successful co-creation between vocational educators and digital design project teams? How can we create effective learning solutions working in partnership with vocational learners to help narrow the 'digital divide' for those most in need of workplace skills development? What is the difference between what really works and what doesn't deliver?
Explore the report and case studies
To celebrate the launch at the Week of VocTech we are released all report materials for an exclusive insight into what really works.
Key Findings 2023
How can learning technology and digital tools can be designed and deployed to support vocational learners most impacted by the 'digital divide'? What key advice can we give to those beginning or continuing an innovation journey in VocTech?
If you are looking for all the key points at a glance, then this summary is for you: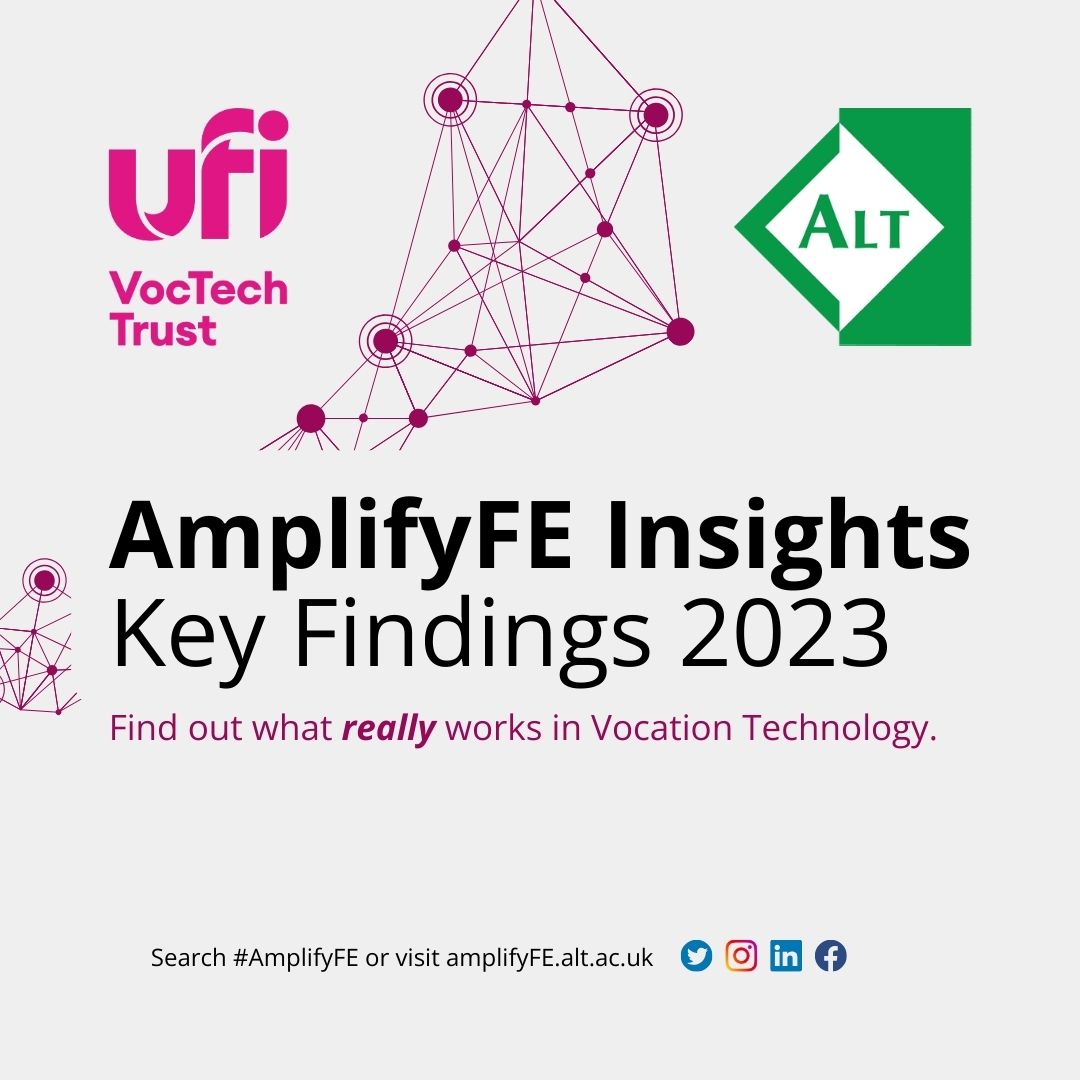 Full Report 2023
In the full report we offer three lenses to explore new insights into Vocational Technology:
Commercial learning design teams creating solutions for FE
VocTech innovation projects within FE and skills organisations
FE and skills practitioners deploying VocTech with learners
Download the full report building on new research and sector consultations: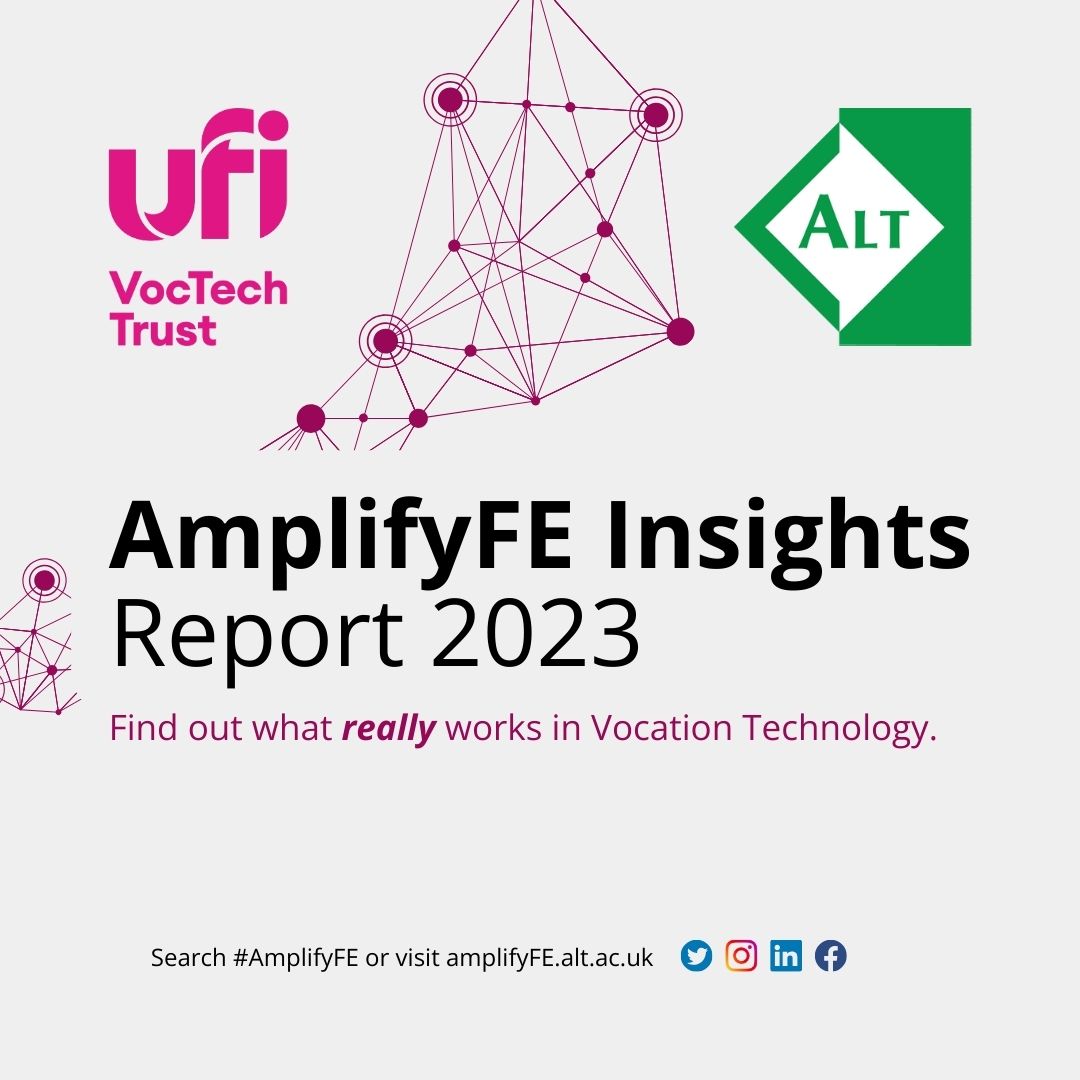 Case studies
We are proud to share 8 case studies disseminating expert voices on VocTech design: these case studies offer new best practice inisghts from commercial and third sector innovation teams – including use of emerging technologies such as GPT AI. Our case studies analyse findings to produce excellent practice overarching findings from commercial and third sector-based innovation teams that you can take and apply in your own context.
Get inspired and find practical solutions to the digital challenges. Explore the case studies:
---
---
---
---
---
---
---
---
---
We'd love to hear from you!
If you'd like to take part in future resarch, provide a case study or share your feedback we'd love to hear from you. Get in touch with us via email amplifyFE@alt.ac.uk or find us #amplifyFE on social media.